Joining Slack
So you're joining our Slack Workplace!
Below are some steps on how to get set up with the installation and accepting the invite we sent over.
Installing Slack¶
Slack can be installed on both Windows and Mac OS. Pick the link from the 2 below to download it for the operating system you're using.
Follow the installation stepts after running the download to install Slack.
You can also download the mobile app for Slack, enabling you to keep in touch on the move!
Joining Slack¶
When we invite you to Slack, you'll see an email in your inbox saying you've been invited.
Click on the "Join Now" button to start the account set up process.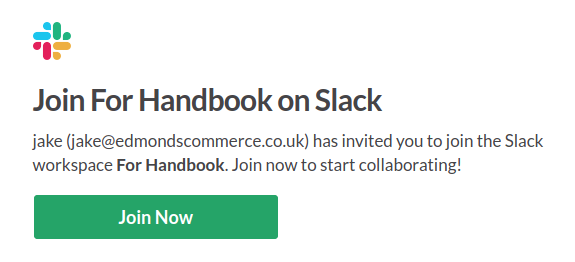 Then simply enter your full name and the password you'd like to use for this Slack account and hit "Create Account".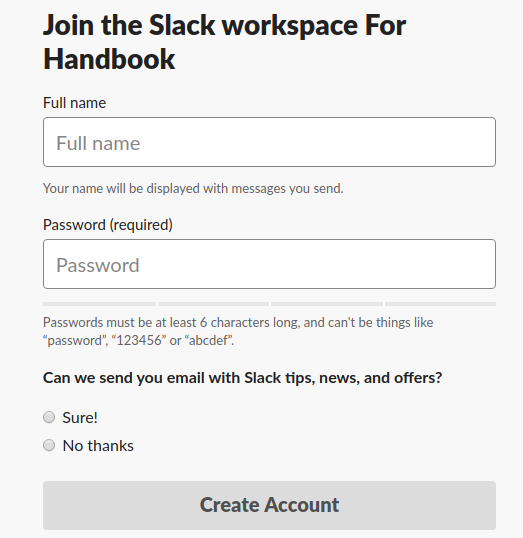 And that's that! You'll find the channels that you are a part off on the left hand side of the Slack window.
For more information on how to use Slack, please see our Slack page here on the handbook.