Purchasing Jira Licence
The following article will take you through what you'll need to purchase in order to get Jira up and running with us.
Head over to https://www.atlassian.com/purchase/product/jira-software.ondemand.
This is the page where you can select which Jira licence you need to purchase.
Out of the first free options, choose the "Server" deployment.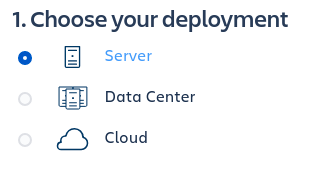 For the second option, make sure you have "10 Users" selected, totalling $10.

We don't requrie anything from the 3rd option, so leave these blank.

Make sure that you have "12 months - Included" for option 4.

Now click on "Add to Cart". Your cart should look like the following.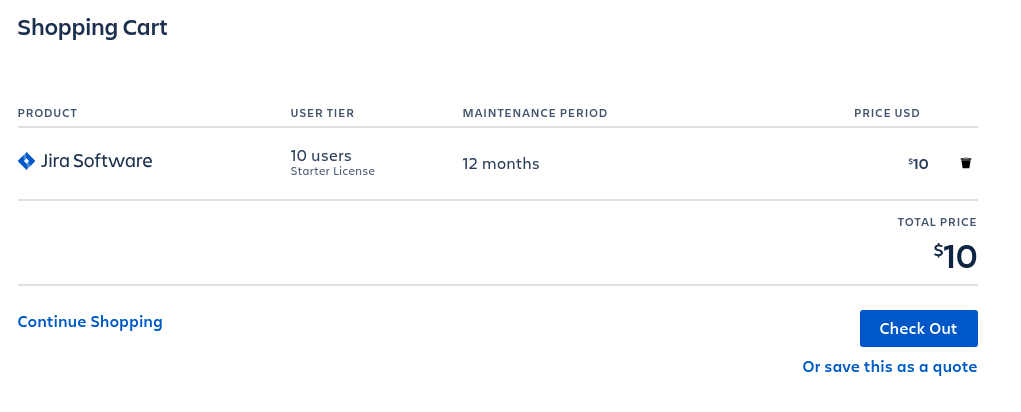 When you're ready, make the purchase.
Locating the Licence¶
If you need to find the licence to send us in order to finish the Jira set up, head over to the following link below.
https://my.atlassian.com/product
You will hen see a list of the products you currently own on your Atlassion account.
Clicking on one of these will expand them, showing further details.
The licence key can be found on the right hand side of these product details and should look like the following down below.