Adding Time Tracking To Kanban Board
Adding Time Tracking to Kanban Boards.¶
In order to add Time Tracking to Magento ½ projects, follow the instructions below.
Go to the Magento project that has been set up for the client. To do this, click on "Projects" at the top of the screen and select their Magento project.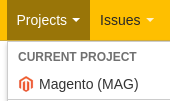 Click on the "Create" button as if you were creating an issue.

You will then see a drop down menu labelled "Configure Fields" in the right hand side corner of the window. Expand the menu and click on "Where is my field?".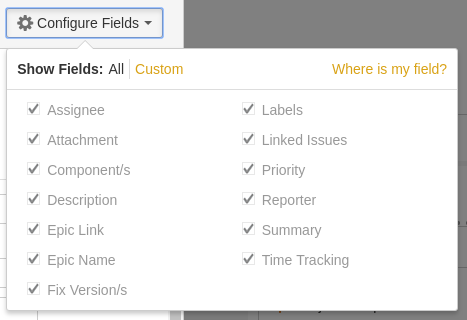 You will now see a new window with a text box in it. Type "Time Tracking" into this box and then click on the option that appears below it.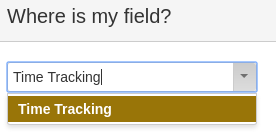 A link will appear that may read something link "MAG1: Kanban Default Issue Screen" under "Field Screen". Click on that.
Note: The link mentioned above represents the project that you're adding Time Tracking to, and my look different or similar on the Jira you're working on.

At the bottom of the page, you will see a text input. Type "Time Tracking" and click "add" at the very right of the screen.

Time tracking is now enabled on the Kanban Board.